Your wood recycling service:
The problems related to wood recycling and its laws are becoming more and more complicated. It requires expert knowledge to optimize the costs and value of waste recycling.
• SERVAL ENVIRONNEMENT is the specialist in wood recycling,
and metal by-products at the service of industry.
• SERVAL ENVIRONNEMENT distinguishes itself through its capacity
to manage the entire recycling process: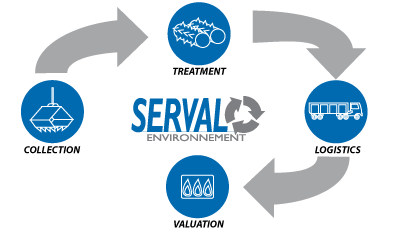 • Based in the geographical hub of the Rhone Alps region in France,
SERVAL ENVIRONNEMENT is able to act all over Europe and favours the coordination between the offer and demand from the collection, to the valuation,
of wood waste.